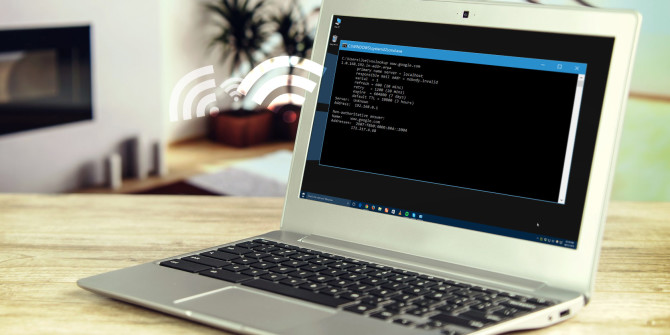 Networking tools – Little but Effective
Of course you know about lot of networking tools if you are taking preparation for CCNA exam. Actually even if you are not taking preparation for CCNA exam, you can know about many tools for networking. May be few tools are very advanced like Wireshark, may be some tools are not free like SecureCRT. In the same way, there are many tools which are free and simple. Moreover, they are very effective and useful. As a matter of fact, this post is about these types of tools. You will know about five built in tools, which network engineers use everyday!
Ping
Please don't laugh 😀 Yes I know this is the most common command we use in networking world! But its a tool itself! PING stands for Packet InterNet Gropper. Actually it sends whole alphabet and numbers to the specified destination IP address. Afterward the destination address returns a response. Usually PING commands send four packets. But we can use -t parameter to send infinite number of packets. If the connection between sender and receiver is okay, then there will be know packet loss. Moreover, PING uses ICMP protocol, not TCP or UDP.
ARP
ARP is another common tool we use everyday. It stands for Address Resolution Protocol. No doubt, what ARP does is it maps MAC addresses with IP addresses. But you can do lot more with ARP commands. Actually you have to use few parameters to use ARP command more effectively. For example, arp -a command will show you arp cache in you computer. This is useful when you change IP address of any network connected device. Moreover, you can delete cache with arp -d command.
Telnet
The next big thing is Telnet. No doubt  that you have hear about it. Actually it is more useful when you are not near your network device . According to (fake) Murphy's law, "Most of the problems occur when you are not near your device." 😀 If this is the case, then Telnet is your best friend. You can access your network device from any corner of the world using IP address. But these days telnet is not so secure. So you should consider using SSH.
IPCONFIG
At this point we will see another very simple but very handy tool, ipconfig. Basic ipconfig command will give you a list of ip addresses in your different network adapters. On the other hand, ipconfig /all command will give you whole lot of information. You can see ip addresses of all network adapters, DNS server information, your MAC address as well and many more. Moreover you can clear IP address by ipconfig /release command and gain IP address by using ipconfig /renew.
NSLookup
Finally we will see another tool nslookup. With nslookup, you can check ip address of any website. Moreover, you can also change your primary DNS server. In any cas if any website has bad DNS mapping you can clear the cache with this tool. Of course it is very easy to use but its very useful in any case.
BONUS
Wait! I said that we will see five tools, right?? But Here is another tool which worth mentioning. Though it is not build in with windows, you have to download it. It is PuTTY. Actually this tool is very useful in case of Telnet and SSH. Instead of using a boring command prompt you can use clean interface of PuTTY. Go download, install and explore it!
Finally these are the networking tools you need everyday. There are hundreds of networking tool out there. But you can live without these tools. Have a nice day!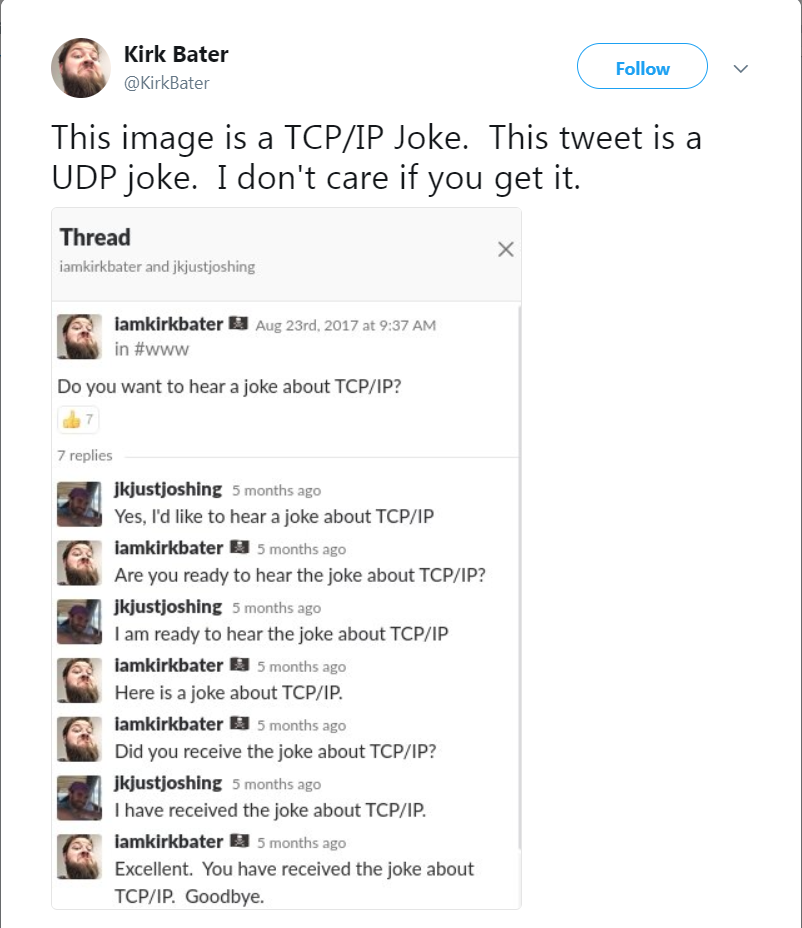 TCP vs. UDP – Reliability or Speed
Though TCP vs. UDP is the title of this article, they are not rivals! As a matter of fact, TCP and UDP are the most used protocol in Transport layer. Furthermore, to know about other layers of TCP/IP model, read this article. Afterward, this article will give you in depth knowledge about hos TCP and UDP protocol goes in action!
UDP
UDP stands for User Datagram Protocol. In this protocol data is sent unreliably. However, unreliably means, UDP protocol doesn't verify if the sent data is received properly. As a matter of fact, UDP sends a data for a single time. Afterward it waits for the answer. Then the session is terminated.
For instance, DNS protocol uses UDP protocol. No doubt that, every internet user uses DNS protocol. Actually, what DNS protocol does is, it sends a question or inquiry to DNS server. That question includes the website address what was entered in a browser. At this point, DNS server returns the IP address of that website. However, DNS server doesn't have the record for that website, it sends a return message about saying that. Ultimately, this is all happens in a single instance of UDP a session. No confirmation or acknowledgment is used in this protocol
TCP
TCP stands for Transmission Control Protocol. In any case, this protocol send data reliably. Meaning, sent data will be received by the expected receiver. For this purpose, TCP uses SYN and ACK packets. It sends a SYN packet, waits for an ACK packet. Afterward if it gets ACK packet, it sends next packet. If it doesn't get ACK packet, it sends previous packet again. Here, packets refers to data, in general sense.
For example, HTTP protocol uses TCP protocol. Of course, every internet users also use HTTP protocol every day. First, TCP protocol sends a SYN packet to receiver, in this case to any website. SYN packet simply means, it wants to "speak" with the website. Then, if the website is ready to communicate, it sends SYN, ACK. Actually this means, the website has got the SYN packet and wants to communicate. Then again, from users side a ACK packet is sent to the website. Afterward, they start communicating using this protocol for every data transmission. This method is called Three Way Handshake. It is reliable because ACK packet is used to confirm if data is received by the expected receiver.
TCP vs. UDP – Final Words
So we have seen how, both TCP and UDP works. Both are widely used. As a matter of fact, both are crucial. When speed is more important than reliability, UDP is used. Like DNS or Video streaming or VoIP. On the other hand, where reliability is the priority, there TCP is used. Like HTTP protocol. Users need all the data to brows a website effectively. All things considered, both are important protocol for network communication. Also both are essential for each other. Have fun!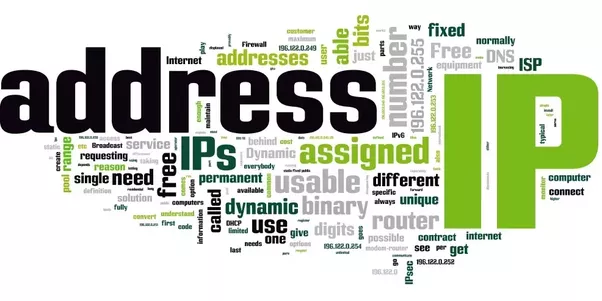 Advance IP Addressing
You don't have to wait long to hear the term IP Addressing. If you are an internet user or preparing for any network related certification exam, then you may know the basic concepts of IP Addresses. To know the essentials of addressing you can read this article. That article will provide enough information for a beginner user.
On the other hand, in this article we will discuss about some advance concepts related to IP Addressing. Beyond that, we will also talk about classification of IP Addresses.
Assigning IP Address
First and foremost, we have to assign IP addresses in our devices to connect with a network. There are few ways you can assign IP address.
Static
In any case, we can assign IP address statically. But first, we have to obtain an IP address from ISP or network administrator. Moreover, we have to know the default gateway, subnet mask and DNS server address. Afterward, we can assign all these values. Methods of assigning static address varies from device to device and OS to OS. A static address doesn't change with time, that is what static means, right?
DHCP
DHCP stands for Dynamic Host Configuration Protocol. Actually, if static addressing is manual mode, then DHCP is dynamic mode. Therefore, DHCP is very useful for large networks. For instance, assume that we have a office network with 200 host device. At this point, we have to assign ip address, subnet mask, default gateway and DNS server address in all of the devices. To do this, we need huge amount of time and patience. Also there is a risk of making errors. For this reason, DHCP is used. We can configure a DHCP server for a network. Afterward, every device connected with that get the IP address automatically.
Multiple Address
We can assign multiple addresses for a device. For example, assume that, we have a server which serves as a web server, mail server, game server and few others. In this case, we can use different IP addresses for different services. Of course, there have to be a primary IP address for initiating communication. On the other hand, that server will be able to respond to other IP addresses which are assigned. Assigning different addresses for different services, improves quality of service.
Types of IP Addresses
Every IPv4 Address has four octets. Also 32 bits long. But strangely enough, they are not all same! There are few types of IP Addresses available.
Public IP Address
To connect with internet, first we need an unique IP address. This type of address is called public IP address. Ironically, public addresses are not provided to all users because of its scarcity. Instead, ISP handles public address for end level users.
Private IP Address
On the other hand, private IP address is opposite to public IP address. As a matter of fact, users can use this private IP addresses without any restriction. However, we won't be able to connect with internet using private IP addresses. For this reason, ISP uses NAT technology. NAT translates private IP address into public IP address. There are different ranges of private addresses.
10.0.0.0 to 10.255.255.255
172.16.0.0 to 172.31.255.255
192.168.0.0 to 192.168.255.255
Automatic Addressing
When something goes wrong, like DHCP is not working or statically assigned IP address is not working, then computer assigns an IP address to itself. This is called automatic addressing. Range for automatic addressing is from 169.254.0.0 to 169.254.255.255.
Loopback Addressing
Loopback addresses are used for testing purpose. If you ping 127.0.0.1 from your computer, you will get a response. That means, your network card is working properly. If you don't get a successful response from 127.0.0.1, that means there is something wrong with your network interface. Range for loopback addressing is from 127.0.0.0 to 127.255.255.255. But we only use one address 127.0.0.1 !
So these are the advanced concept you should know about IP addressing. Another most popular topics of IP addressing is subnetting. We will broadly discuss about subnetting in our next post. So stay with us! Thank you again.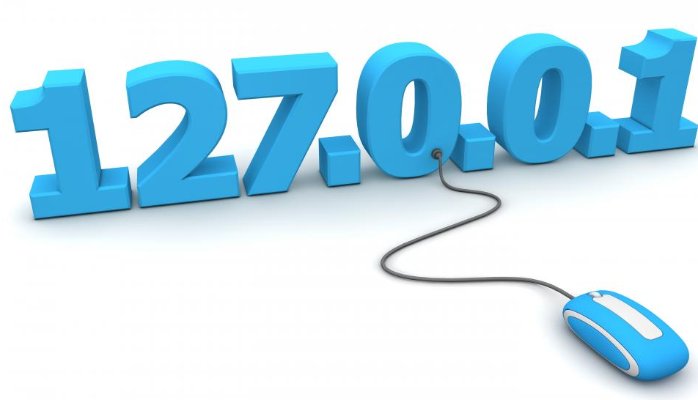 If you ever used internet connection, then you have heard the term IP Address. It is a very popular protocol of both TCP/IP and OSI model. In this article we will know about the basic terminologies related to IP Address.
IP Address
First, what is IP Address? IP Address is a unique address for every devices connected to network. Think of your home address. If someone wants to send you a gift, he or she have to know your home address. If your home address matches with others, then there is a chance that, you will not receive the gift. Similarly, two network devices can not have same address to work properly. IP Address is that unique address which is responsible for successful delivery of data.
IP Address Structure
Now-a-days, there are two versions available of IP Addressing scheme. IPv4 and IPv6. We will discuss about both of them, briefly.
IPv4: IPv4 has 32 bits. These 32 bits are divided into four octets. Each octet is 8 bits long. For human readability, IP Address are usually presented in decimal number. Each 8 bit binary octet is converted into decimal number. An example of ip address is 192.168.1.100. It has four parts. Value of each part can be from 0 to 255. If you are familiar with binary to decimal conversion, then you will understand from where 255 comes.
IPv6: IPv6 is 128 bits long, which is huge. These 128 bits are expressed in Hexadecimal number system. Usually these addresses are grouped in 8 groups, 16 bits in each group. An example of IPv6 address is, 2001:0db8:0000:0000:0000:ff00:0042:8329.
Subnet Mask
If IP Address is your home address, then subnet mask defines your neighborhood. IP Address alone is less useful. There are two parts of any ip address. They are network part and host part. Subnet mask distinguish these two parts. Subnet mask has sequence of 1's starting from left side. This is a continuous sequence. After one O(zero) all remaining bits have to be zero. In binary form a 32 bit subnet mask may look like this. 11111111.11111111.11111111.00000000. If you convert this into decimal, then it will become 255.255.255.0.
Now if this is the subnet mask of 192.168.1.100, that means, first three octet of this address is network part, as there are 24 consecutive 1's in subnet mask. Rest of the address is host part.
Network Address
Just like address of a network device, every network is identified of its address. This address is called network address. Network address is the first address of an address range. For example, lets consider an IP address and subnet mask pair is, 192.168.1.128 and 255.255.255.0. As here first three octets are sequence of 1's then network portion of this address is first three octet. So, first address of this range is 192.168.1.0. This is the network address for all the devices connected in this network.
Broadcast Address
Lets assume you have a network with 200 devices connected. Now if you want to send a message to everyone of your network, then you have to send it 200 times. This is very time consuming and tiresome work. To avoid this, you can use broadcast address. If you send a message to broadcast address, it will send that message to every device connected into that network. Broadcast address is the last address of a network. From previous example. 192.168.1.255 is the last address.
Default Gateway
In computer networking world, people don't only exchange information only in their own network. Most of the time users send data from one network to another. Default gateway is the address which provide direction to outside network from your local network. Default gateway can be any address of network address range. Its is defined by network administrator.
ARP
ARP stands for Address Resolution Protocol. Actually it retrieves the physical addresses of devices. First, a broadcast message is sent to every device. Further, the devices reply with there logical address and physical address. Thus IP Address of every device is mapped against respective devices physical or MAC address.
On the subject of IP Addressing, these are the few important topics. Furthermore, there are other advanced concept you should know about IP Addressing. For those, search in CCNA category of this website. Have a nice day!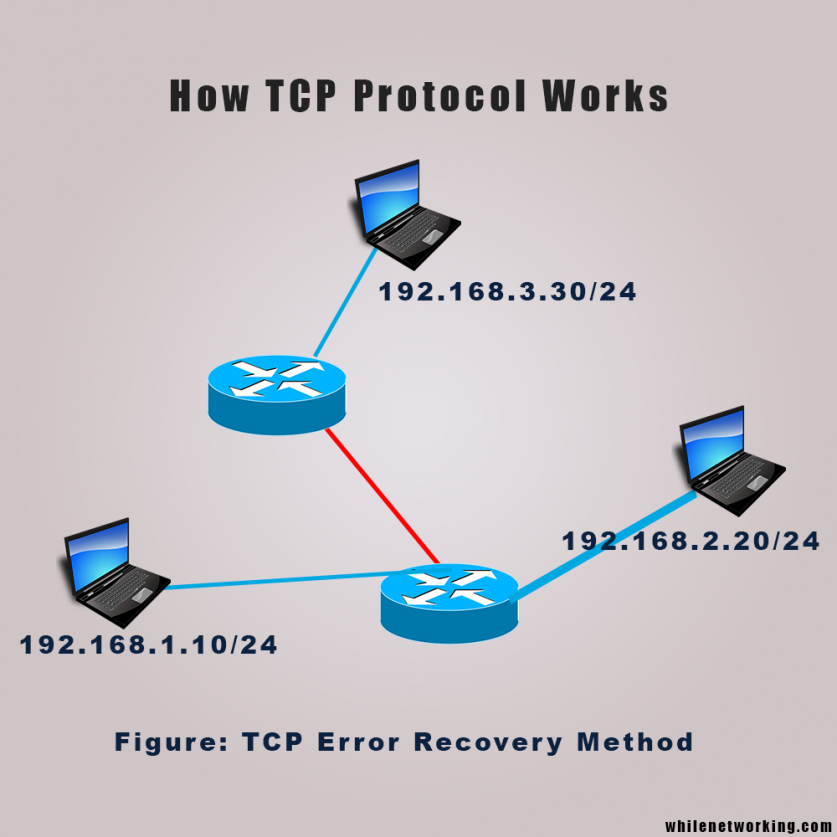 You'll hear about TCP/IP model even if you are new to networking land. If you are taking preparation for a certification exam, which is related to networking, then this post is a must-read for you. In this post, you will get the clearest explanation of TCP/IP model. So, let's begin!
Networking Model
Before we enter in the busy roads of TCP/IP land, we have to understand what is networking model in general. In simple words, a networking model explains how a message or data travels from sender's device to  receiver's device.
In today's world, there are numerous vendors who make their own hardware. As a result, any data communication completes through devices of multiple vendors. The whole process of communication through various devices and networks is explained by networking model.
TCP/IP Model
As we already know, there are millions of networking devices made by thousands of vendors, communicating with each other would be impossible without any standard or common method. This is what TCP/IP model does. It does not describes the rules or protocols itself. Instead, it references the protocols required for communication. So, we can call it as a standard to create standards.
Layers of TCP/IP Model
For simplification, this model breaks down a complete communication processes into for parts, which are called layers. Each layers has many sets of rules, which are called protocols.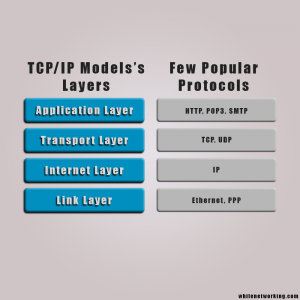 Next, we will discuss about each layers. We will also discuss about one of the most popular protocol of each layers.
Application Layer
Application layer defines the services which serve different applications running on network devices. One popular sevice  of this layer is HTTP.  It defines how a web browser can pull the contents of a website from a web server. Main purpose of application layer is, creating a interface between a running application and the network.
How HTTP works: Assume that you wan to visit whilenetworking.com. So at first, you run your web browser. Then you the address. After a while you see the home page of whilenetworking.com's home page. All of this possible because of HTTP protocol or service.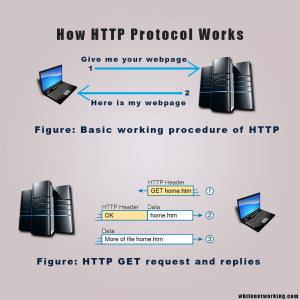 In above scenario, when you type a web address in your web browser, it uses HTTP protocol. It sends a HTTP GET request to web server. If web server has requested web page, then it replies with desired files. If required, web server sends multiple files.
Transport Layer
Transport layer has fewer protocols. Main purpose of this layer, is to provide service to application layer. The most popular protocol of this layer is TCP protocol.
How TCP works: We prefers TCP protocol when reliability is an issue. There are situations, when sender needs assurance that, expected receiver receives the message without any loss or error. This is where TCP comes.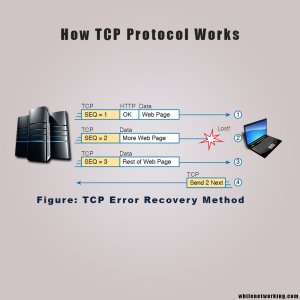 From the above example, assume that requested web page needs three files to work. First, web server sends a file with SEQ-1. User receives that successfully. But during the transmission of second file with SEQ-2, error occurs. So second file is lost. Then third file with SEQ-3 is received by the user successfully. When users computer sees that SEQ-2 is missing, then it again sends a request to web server for that file. Then web server send the requested file again. Now users web browser has all three required files. This how usually TCP recovers from transmission errors.
Internet Layer
This layer also has very few protocols. But only one protocol is used: IP or Internet Protocol. IP servers many services. Two most important services are addressing and routing.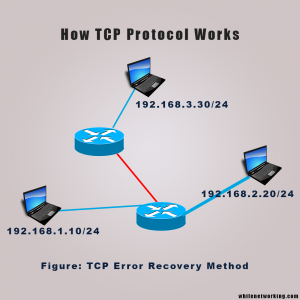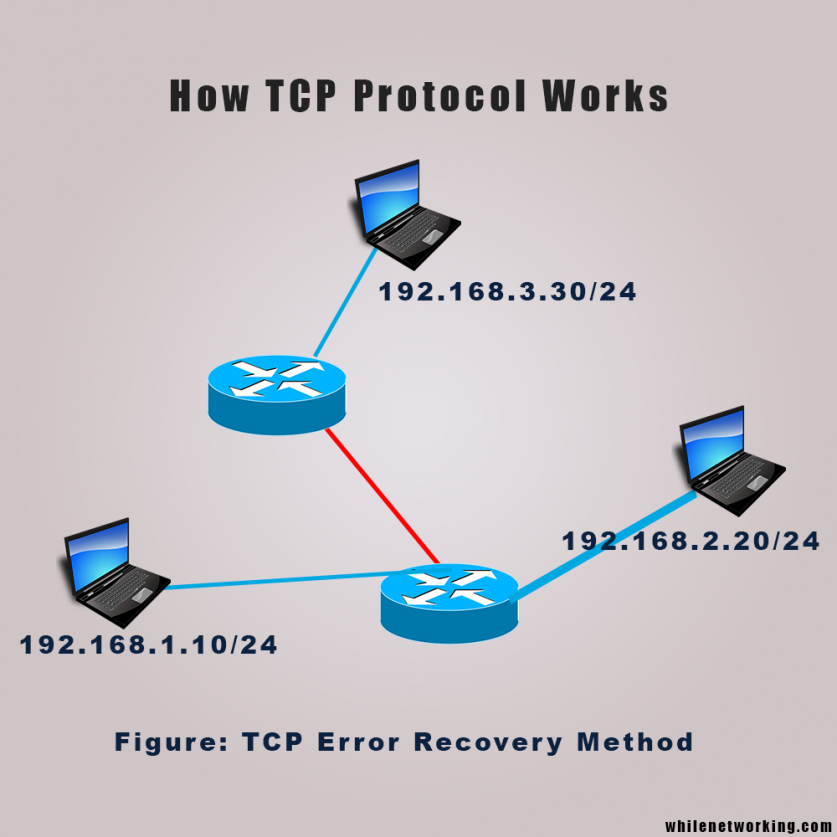 Obviously you have heard about ip address. Internet Protocol provides this addressing scheme. It gives every network device a unique address. Every device send and receives messages or data using this address. This protocol also provides routing. Routing means choosing the best route or path from sender to receiver if there is more than one path. Finding best route is very important for the overall performance of data communication.
Link Layer
Link layer defines both protocols and hardware required for communication. The term Link refers to the connection between network device. This layer also serves it upper layers. One of the most used protocol of this layer is Ethernet protocol.
TCP/IP model has only four layers. But its area is vast. It has many protocols referred by each layers. Now we have discussed the basics of TCP/IP model and its layers. As IP addressing is a major part of networking, we'll discuss about that in a separate post.
Again thanks for staying with us!
Find Us on Facebook
Archieves